Andrea Hawk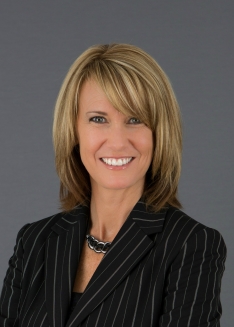 Andrea brings unique experience to the Allen Collins Realty team. With 18 years of experience in residential real estate, specializing in new construction for much of her career, she understands the Tampa Bay area market and many of the communities in our area-how they have grown and evolved over time. Serving her clients through extensive business-to-business and personal networking, Andrea is an active member of many professional associations and a valued leader for many of those organizations. Andrea is a member of the Pinellas Realtor Organization and Tampa Bay Beaches Chamber of Commerce; she serves on the Board of Directors for the Tampa Bay Builders Association, the Florida Home Builders Association, and the Florida Sales and Marketing Council. 
Giving back to her community is a priority for Andrea, and she can often be found volunteering to help improve the area, as well as the lives of others. She donates time at homeless shelters and helps many community projects throughout the Tampa Bay Area. She is excited to join a dedicated group of volunteers in her own backyard at Tampa Bay Watch in Tierra Verde. 
While utilizing her marketing background, Andrea thrives on the opportunity to help others buy and sell their homes. Clients benefit from her expertise in the value that advertising, photography, and social media bring to every real estate transaction. 
Andrea cherishes our Tampa Bay beaches and has recently become a Tierra Verde resident. She has three adult children and loves to spend time with them, as well as her boyfriend and three dogs, at Fort De Soto Park and St. Pete Beach. She also enjoys biking, kayaking, and is currently training to run her first half marathon later this year.
Andrea Hawk – Tampa Bay Realtor®- Sales Associate
(727)-409-7152
AHawk@AllenCollinsRE.com